Projects:
current & past
Cassandro
Feature Narrative, 2023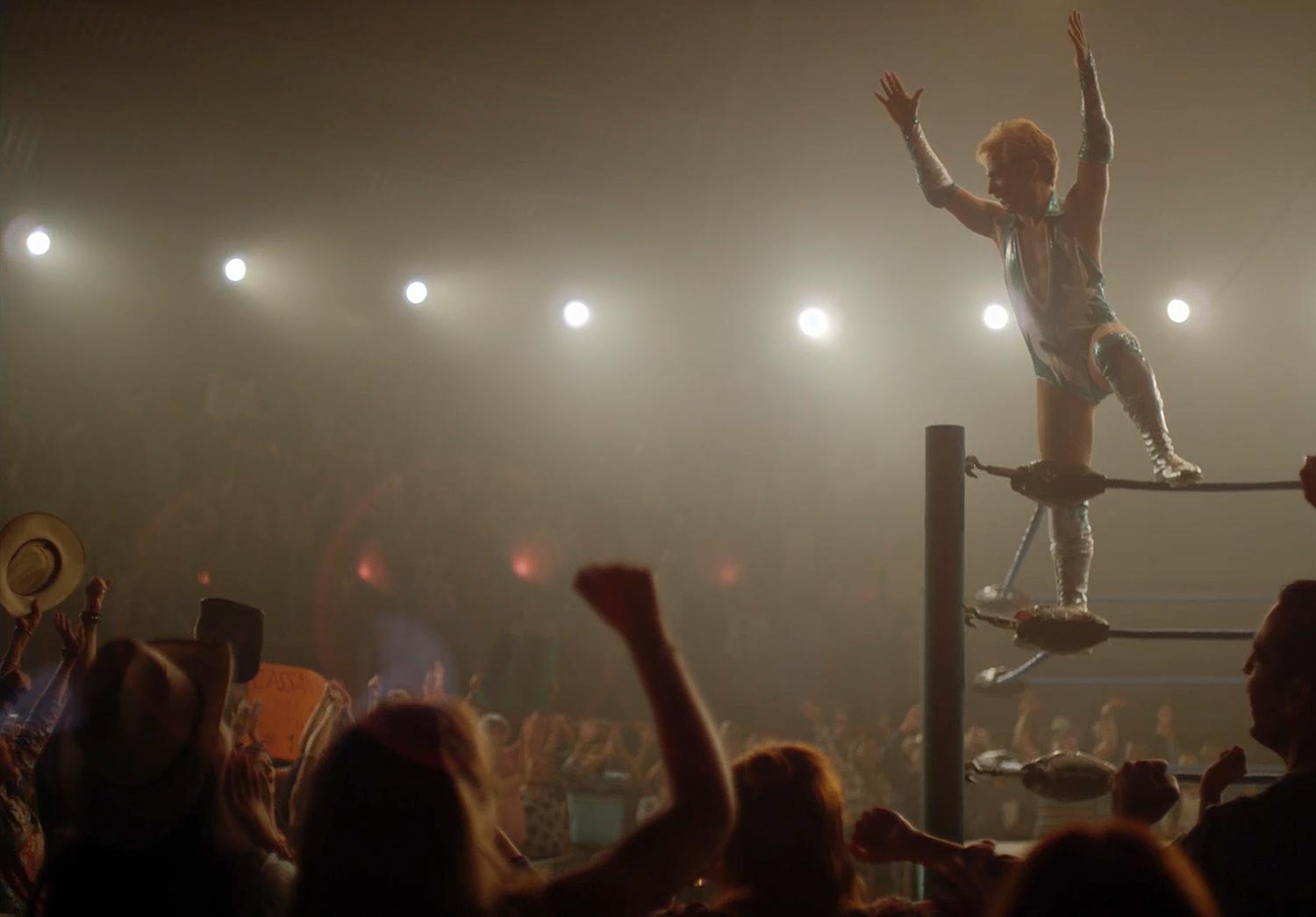 "When I first met Cassandro, which started as a short documentary for the New Yorker series on Amazon, the first day I met him, it just hit me. This is it. Your story is so inspiring to me. It's my story. It's such a powerful story. You're my first scripted film." – RRW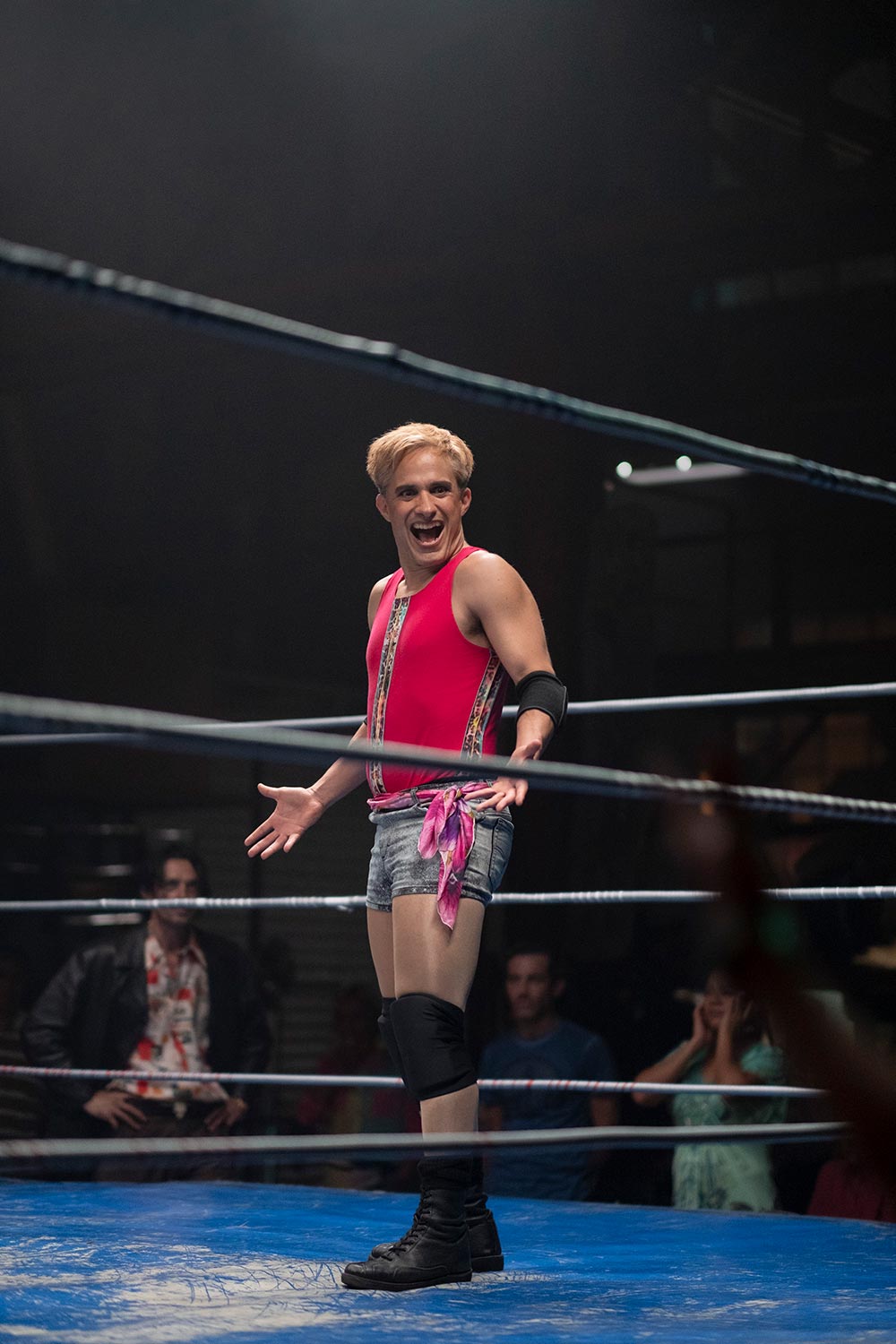 Cassandro tells the true story of Saúl Armendáriz, a gay amateur wrestler from El Paso who rises to international stardom after he creates the "exotico" character Cassandro, the "Liberace of Lucha Libre," and in the process upends not just the macho wrestling world but also his own life.
Cassandro stars Gael García Bernal as Saúl, and also features Bad Bunny, and will be released in 2023 with Amazon Prime Video.
Williams wrote Cassandro with Emmy-winner David Teague (Cutie and the Boxer, Life, Animated) and Julián Herbert (Satelite). Motto Pictures' Julie Goldman (One Child Nation, Life, Animated), Escape Artists' Todd Black (Troop Zero, The Upside), and Ted Hope will produce.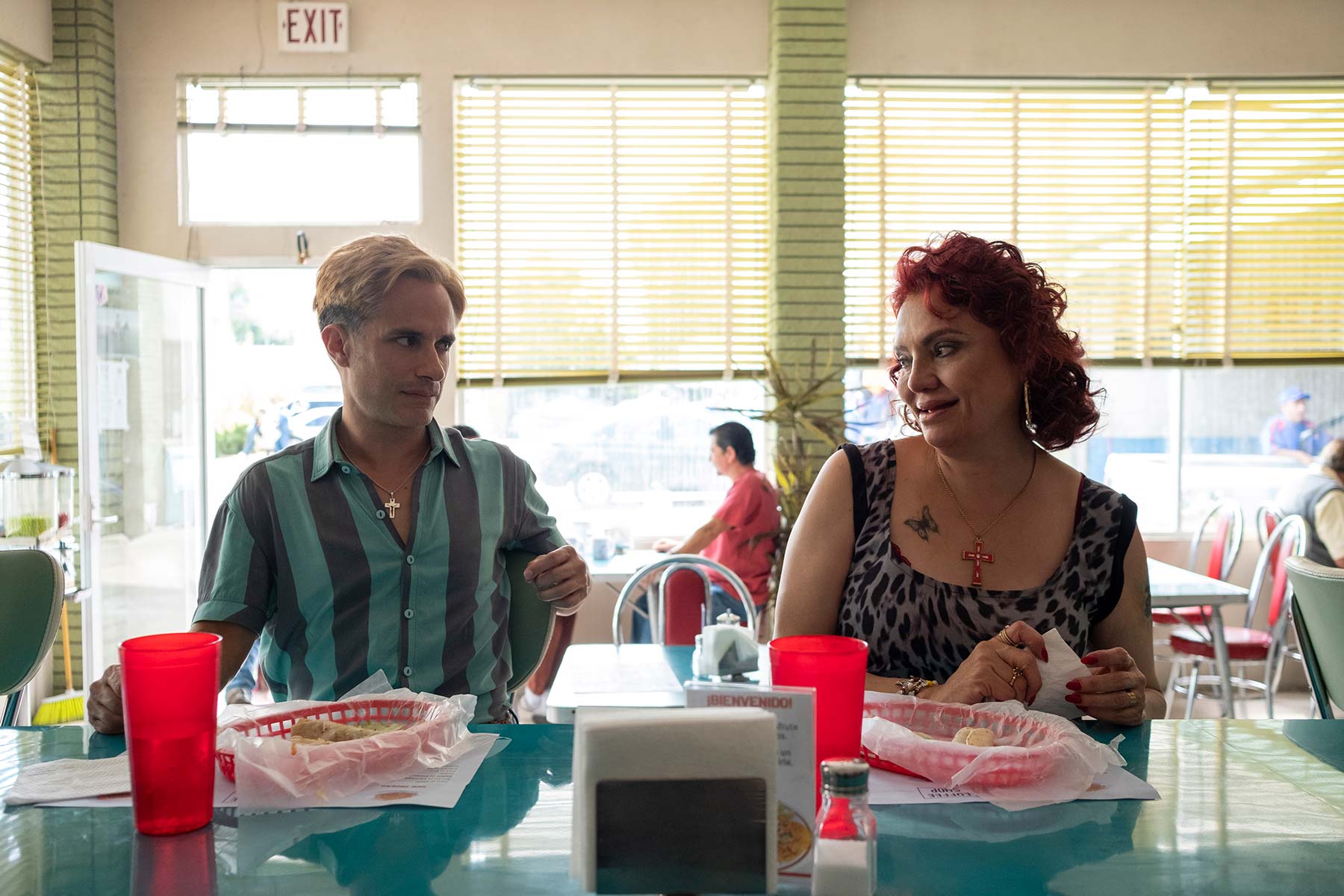 Cassandro had its world premiere at The Sundance Film Festival 2023 and will be in select U.S. theaters starting September 15 and streaming globally on Prime Video starting September 22.
CASSANDRO
Directed by ROGER ROSS WILLIAMS
Written by DAVID TEAGUE and ROGER ROSS WILLIAMS
Produced by GERARDO GATICA, TODD BLACK, TED HOPE, JULIE GOLDMAN
Executive producer GAEL GARCIA BERNAL, PAULA AMOR, DAVID BLOOMFIELD, ALBERTO MUFFELMANMN
Starring GAEL GARCÍA BERNAL, RAÚL CASTILLO, PERLA DE LA ROSA, ROBERTA COLINDREZ, BAD BUNNY, JOAQUÍN COSIO
Original Music by MARCELO ZARVOS
Cinematography by MATIAS PENACHINO
Casting by LUIS ROSALES
Production Design by JC MOLINA
Art Direction by MARGARITA LABORDE
Set Decoration by VANESSA BRYANT
Costume Design by MARÍA ESTELA FERNÁNDEZ
Sound design by JAVIER UMPIERREZ
Re-recording mixing by JAIME BAKSHT and MICHELLE COUTTOLENC
Sound mixer RAÚL LOCATELLI
An AMAZON STUDIOS film
Love To Love You, Donna Summer
Feature Documentary, 2023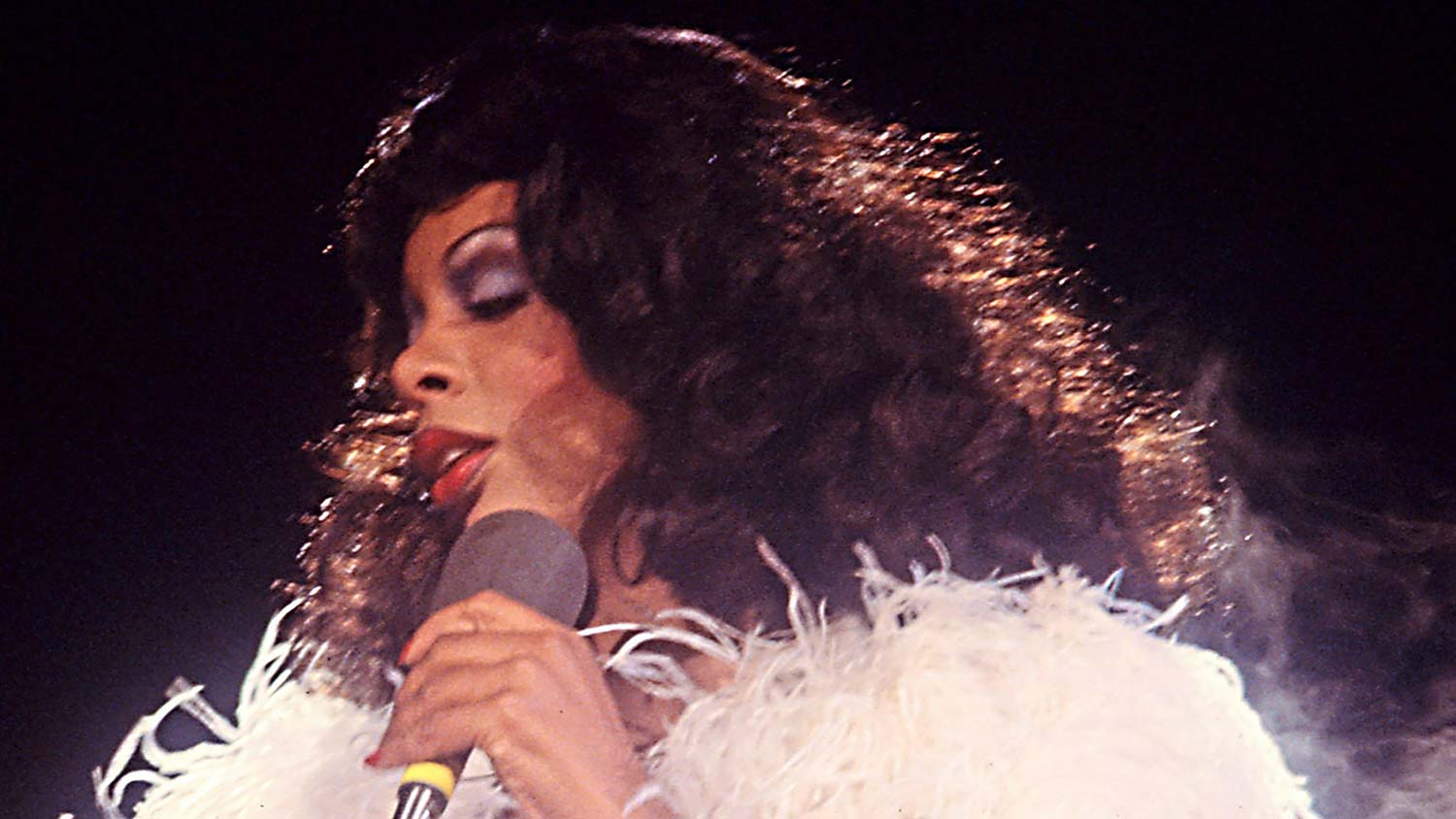 "There are so many celebrity documentaries nowadays, and a lot of them are very superficial. They're more like PR vehicles for the celebrities. Brooklyn and I talked about that from the start. Brooklyn was like, 'I don't want that. I want to tell the truth. I want it to be an honest portrait of an artist.' And the complexity just makes you love her more as an artist." – RRW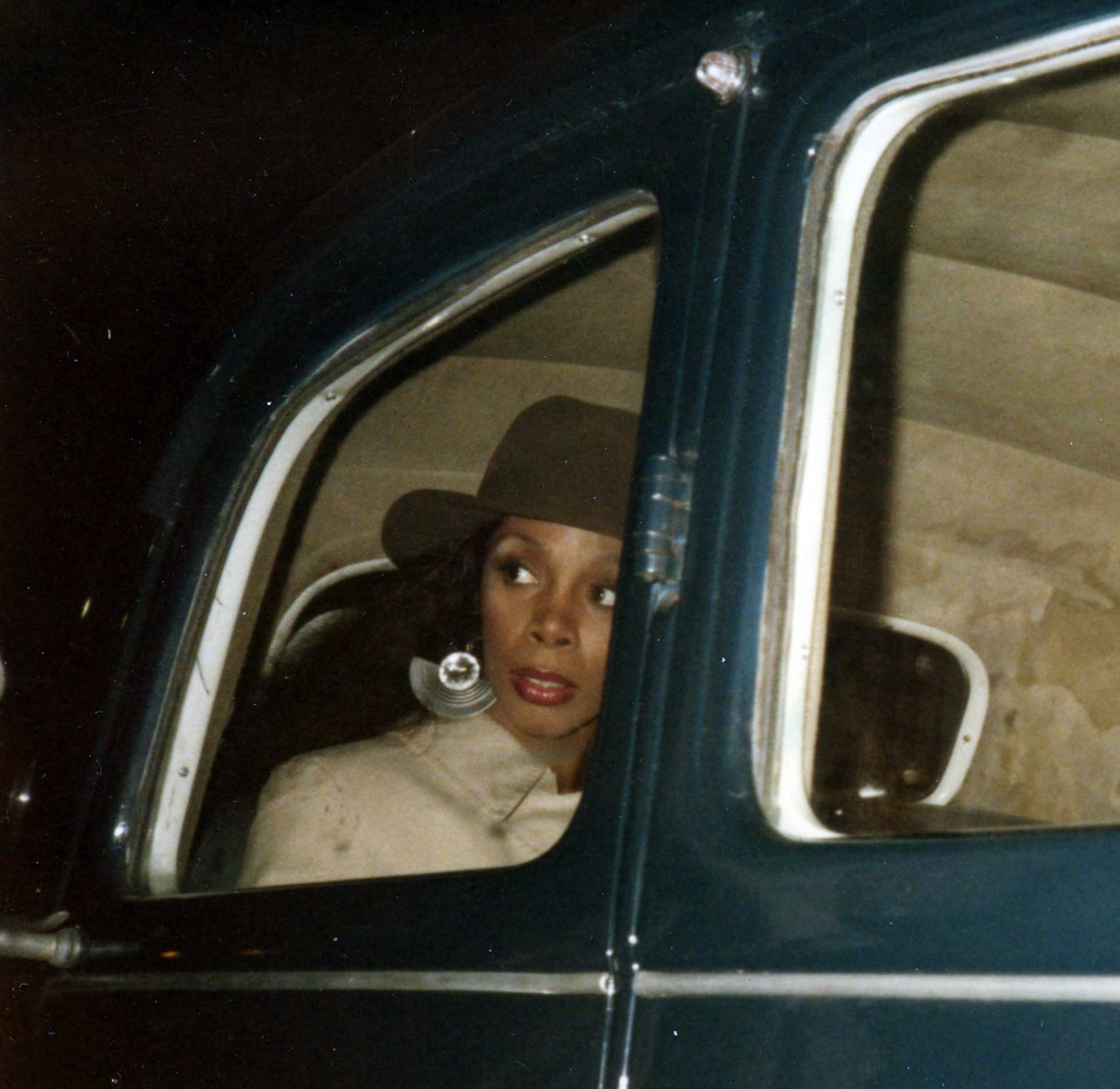 Love To Love You, Donna Summer is a deeply personal portrait of the disco legend, on and off the stage, through never-before-seen film excerpts. Donna was an early pioneer of taping herself. The documentary includes a trove of archival footage, photographs, artwork, writings, and personal audio, a lot of which was shot and taped by Donna Summer, offering an intimate perspective on her complexity and talent.
Shaped by Summer's own reflections, the memories of close family, friends and colleagues, and filled with the sounds of Summer's songs, LOVE TO LOVE YOU, DONNA SUMMER is an in-depth look at the iconic artist as she creates music that takes her from the avant-garde music scene in Germany, to the glitter and bright lights of dance clubs in New York, to worldwide acclaim, her voice and artistry becoming the defining soundtrack of an era.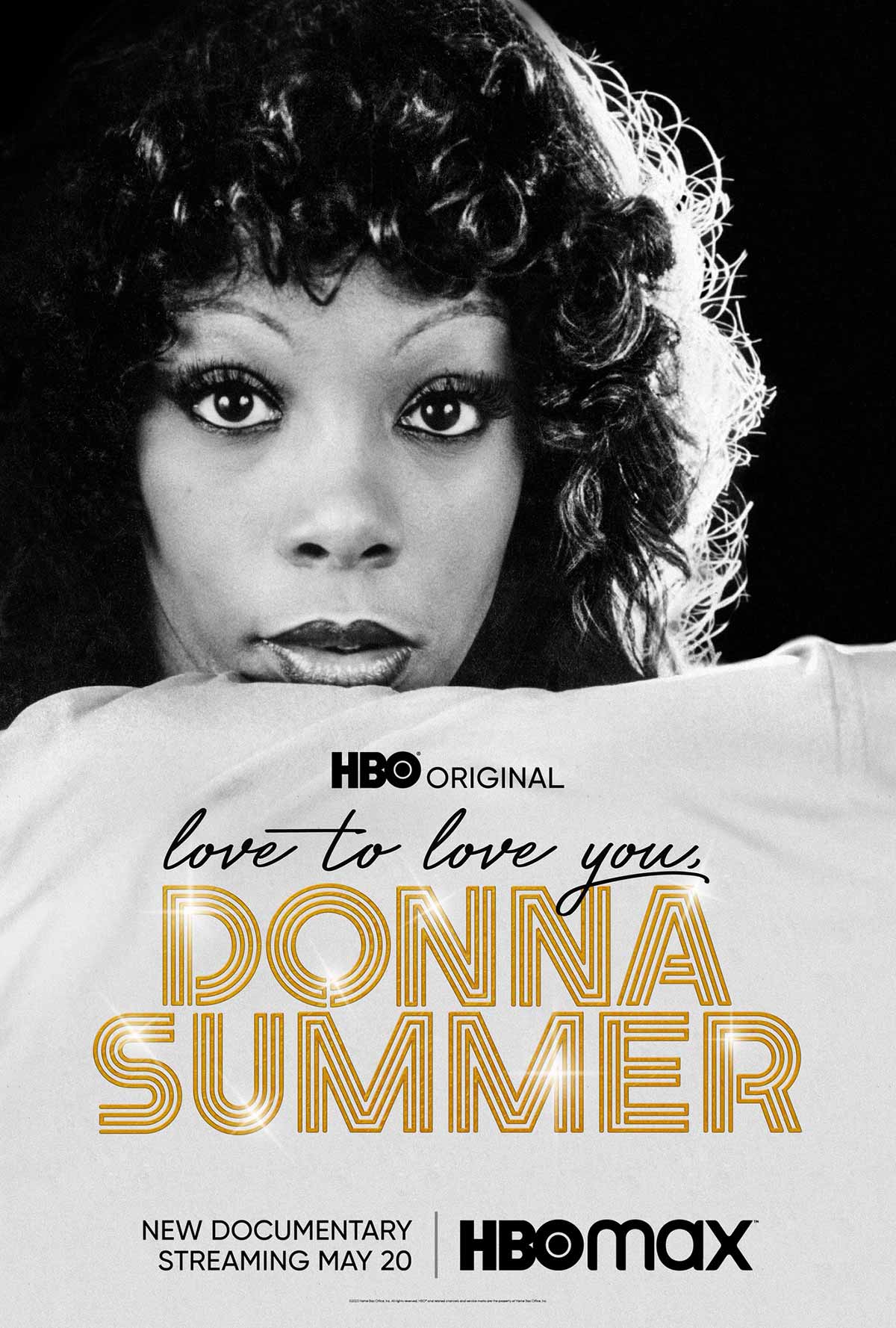 Love To Love You, Donna Summer premieres on HBO/HBO MAX on May 20, 2023. The documentary had its World Premiere at the 2023 Berlinale, followed by its U.S. Premiere at SXSW.
LOVE TO LOVE YOU, DONNA SUMMER
HBO DOCUMENTARY FILMS presents a POLYGRAM ENTERTAINMENT presentation, a MOTTO PICTURES production, in association with ONE STORY UP and in association with FEDERAL FILMS
Directed by ROGER ROSS WILLIAMS and BROOKLYN SUDANO
A film by ROGER ROSS WILLIAMS
Editing ENAT SIDI, JON SMITH
Consulting editor JEAN TSIEN
Produced by JULIE GOLDMAN, CHRISTOPHER CLEMENTS, CAROLYN HEPBURN, ROGER ROSS WILLIAMS, DAVID BLACKMAN
Co-producer J. DANIEL TORRES
Executive producers BROOKLYN SUDANO, BRUCE SUDANO, MICHELE ANTHONY, BRUCE RESNIKOFF, MONTE LIPMAN and BRETT ALPEROWITZl
Original Music by T. GRIFFIN
Sound design LESLIE SHATZ
For HBO: executive producers, NANCY ABRAHAM, LISA HELLER, and SARA RODRIGUEZ


The Apollo
Feature Documentary, 2019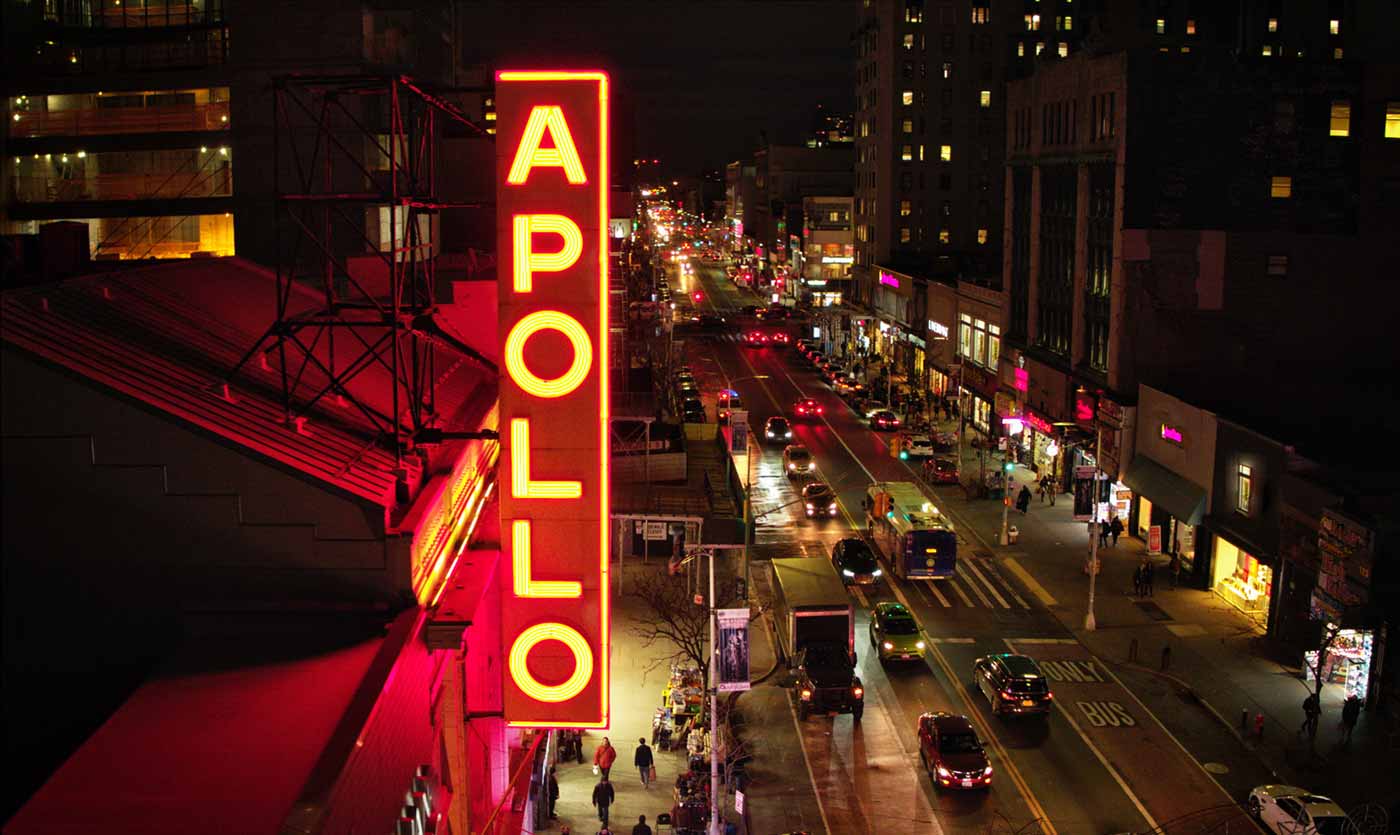 "Everything that happens on that stage is really political, whether it's The Temptations in Italian suits changing the image and perception of what Black men looked like, or Billie Holiday singing the protest song 'Strange Fruit,' which she could only sing at The Apollo—it was banned in radio stations, to James Brown in 1968 [performing] 'I'm Black and I'm Proud,' a rallying cry for America after the assassination of Martin Luther King." – RRW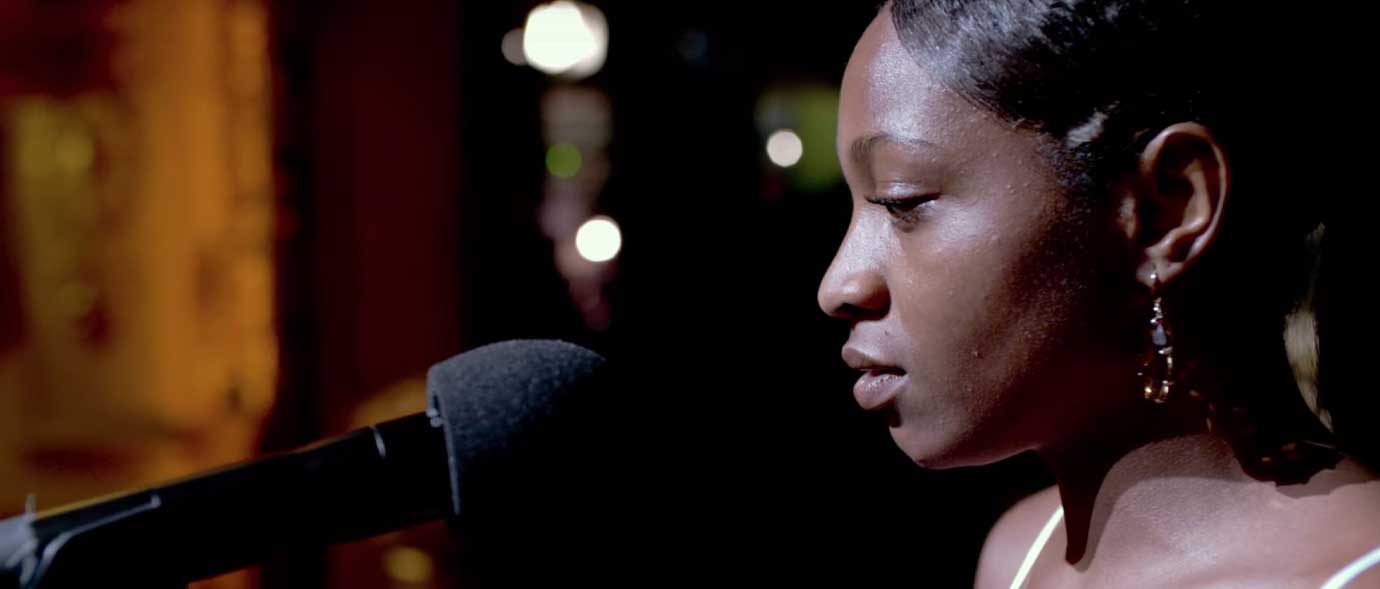 Internationally renowned for having influenced American and pop culture more than any other entertainment venue, the Apollo Theater created opportunities for new talent to be seen and has served as a launchpad for myriad artists including Billie Holiday, Aretha Franklin, Ella Fitzgerald and more.
The Apollo covers the rich history of the storied performance space over its 85 years and follows a new production of Ta-Nehisi Coates' Between the World and Me as it comes to the theater's grand stage.
The creation of this vibrant multi-media stage show frames the way in which The Apollo explores the current struggle of black lives in America, the role that art plays in that struggle, and the broad range of African-American achievements that The Apollo Theater represents.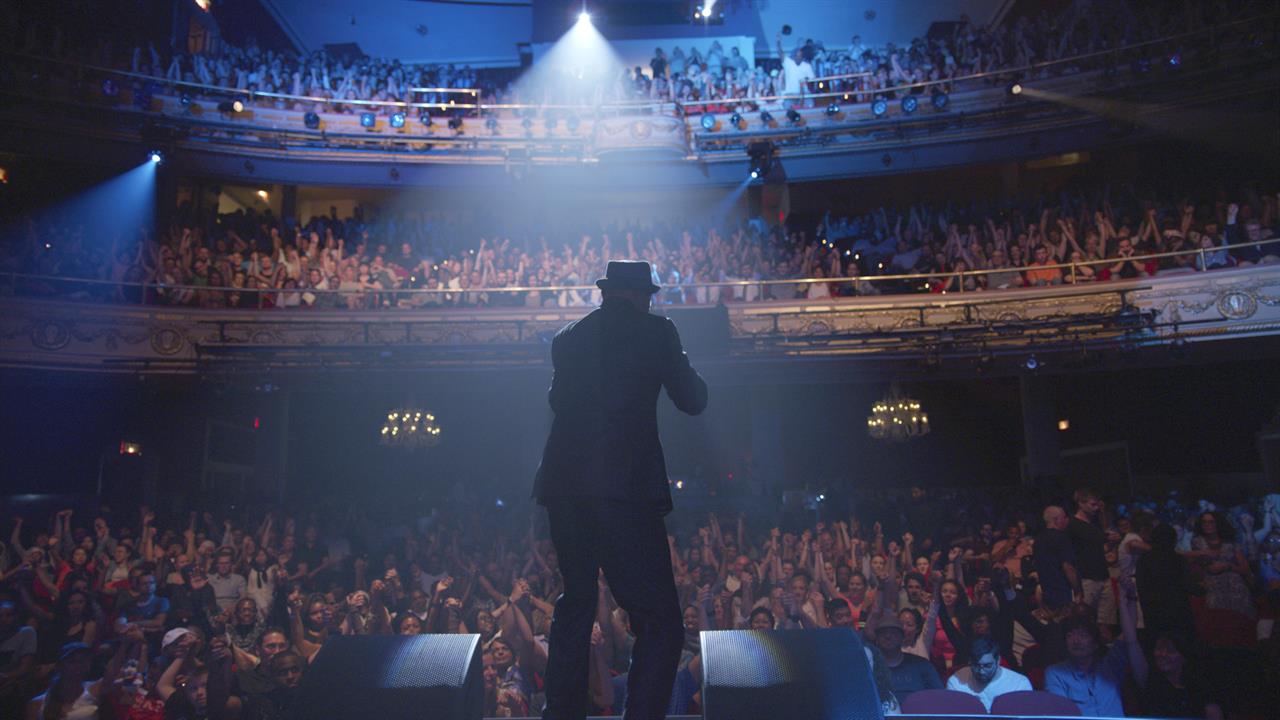 The Apollo premiered at Tribeca 2019, and won the Primetime Creative Arts Emmy Award for Outstanding Documentary Or Nonfiction Special.
THE APOLLO
Directed and Produced by Roger Ross Williams.
HBO DOCUMENTARY FILMS, IMPACT PARTNERS and THE APOLLO THEATER FOUNDATION present in association with POLYGRAM ENTERTAINMENT, 164 OWR, CHICAGO MEDIA PROJECT, MACRO, BERT MARCUS PRODUCTIONS, JUST FILMS | FORD FOUNDATION ANOTHER CHAPTER PRODUCTIONS and MOTTO PICTURES, A WHITE HORSE PICTURES production
Executive Producers JONELLE PROCOPE, GERALYN WHITE DREYFOUS, JENNY RASKIN, KEN PELLETIER, EMBREY FAMILY FOUNDATION LAGRALANE GROUP, DAVID BLACKMAN, CYNTHIA SEXTON, CHARLES KING, KIM ROTH, POPPY HANKS, CARLENE C. LAUGHLIN, DAVE KNOTT, LYNDA WEINMAN
Music Supervisors G. MARQ ROSWELL, DONDI BASTONE
Composer ROBERT GLASPER
Director of Photography MICHAEL DWYER
Written By CASSIDY HARTMANN, JEAN TSIEN Edited by JEAN TSIEN ACE, JOHN S. FISHER
Executive Producers NIGEL SINCLAIR, DAN COGAN, NICHOLAS FERRALL, JULIE GOLDMAN
Executive Producers for HBO: NANCY ABRAHAM, LISA HELLER
Produced by LISA CORTES, JEANNE ELFANT FESTA, CASSIDY HARTMANN

Traveling while Black
VR, 2019
"Traveling While Black is more than history — it's about community. Describing the experience, people want to do something, and they can't escape it. They can't even escape it once they take the headset off." – RRW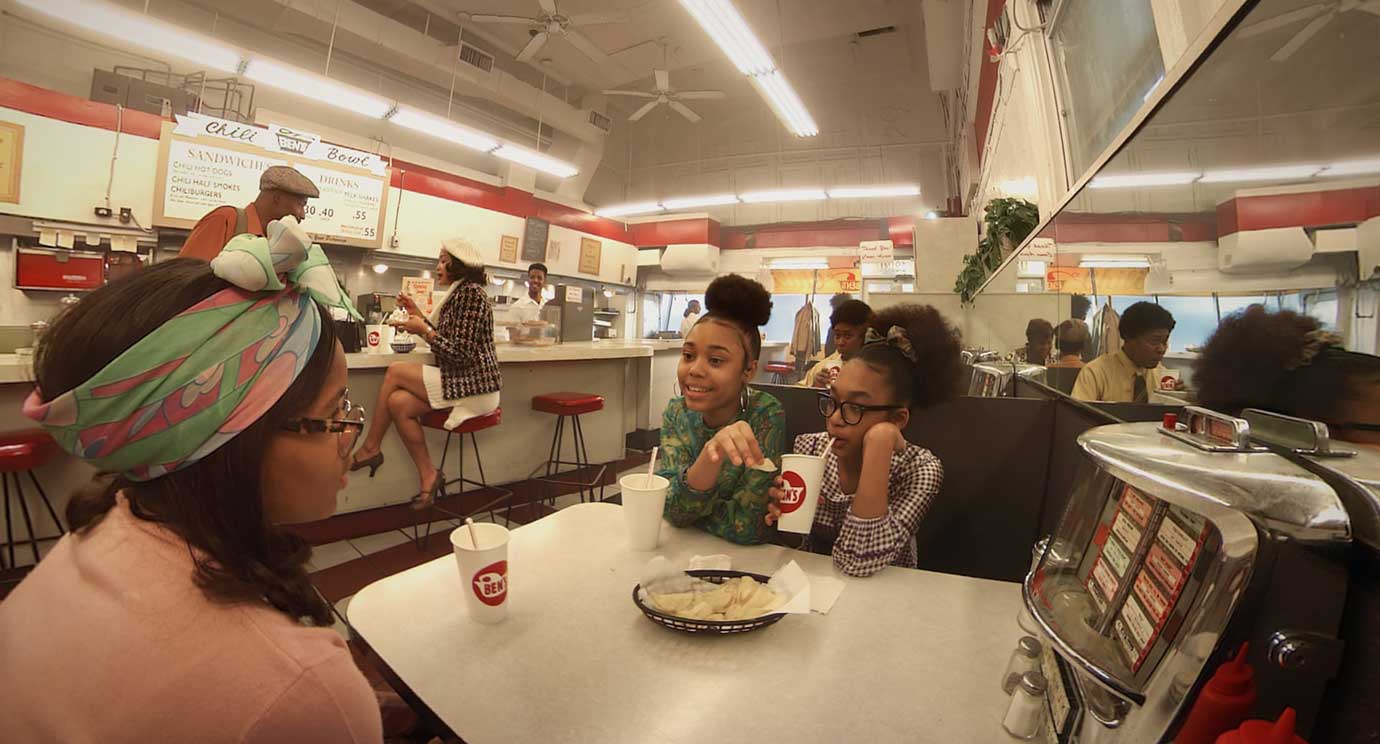 Traveling While Black is a cinematic VR experience directed by Roger Ross Williams in collaboration with VR pioneers Félix Lajeunesse & Paul Raphaël.
Traveling While Black immerses the viewer in the long history of restriction of movement for black Americans and the creation of safe spaces in our communities, transporting you to historic Ben's Chili Bowl in Washington DC. The viewer shares an intimate series of moments with several of the patrons of Ben's as they reflect on their experiences of restricted movement and race relations in the U.S.
Confronting the way we understand and talk about race in America, Traveling While Black highlights the urgent need to not only remember the past but to learn from it, and facilitate a dialogue about the challenges minority travelers still face today.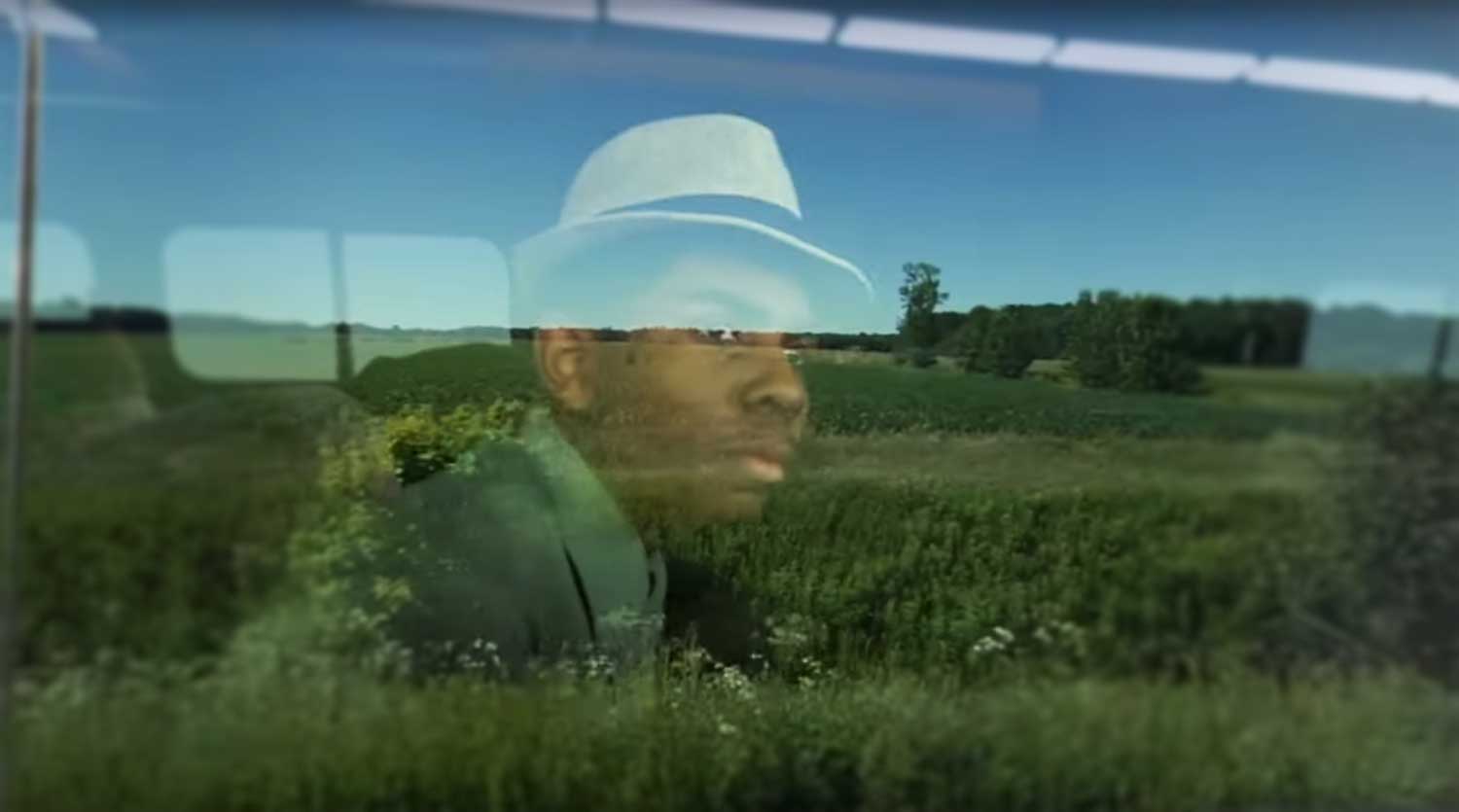 Traveling While Black​ premiered at the 2019 Sundance Film Festival, and is released on Oculus VR platforms. The film received an Emmy Award nomination, won the Canadian Screen Award for Best Immersive Experience at the 8th Canadian Screen Awards in 2020, and won a Webby Award.
TRAVELING WHILE BLACK
Directed by ROGER ROSS WILLIAMS in collaboration with FÉLIX LAJEUNESSE and PAUL RAPHAËL
Featuring SANDRA BUTLER-TRUESDALE, VIRGINIA ALI, THERRELL SMITH, COURTLAND COX, FRANK SMITH, DAVID STRADER, AMANDA KING, SAMARIA RICE
Co-directed by AYESHA NADARAJAH
Produced by FELIX & PAUL STUDIOS
Executive Producers BONNIE NELSON SCHWARTZ, RYAN HORRIGAN STÉPHANE RITUIT
Producers AYESHA NADARJAH, JIHAN ROBINSON, LINA SRIVASTAVA
Cinematic VR Technology FELIX & PAUL STUDIOS
Line Production SAILOR PRODUCTIONS
Immersive Sound HEADSPACE STUDIO
Music by JASON MORAN
Oculus Experiences Executive Producer YELENA RACHITSKY AND COLUM SLEVIN
Special Thanks to BEN'S CHILI BOWL AND THE ALI FAMILY

Life Animated
Feature Documentary, 2016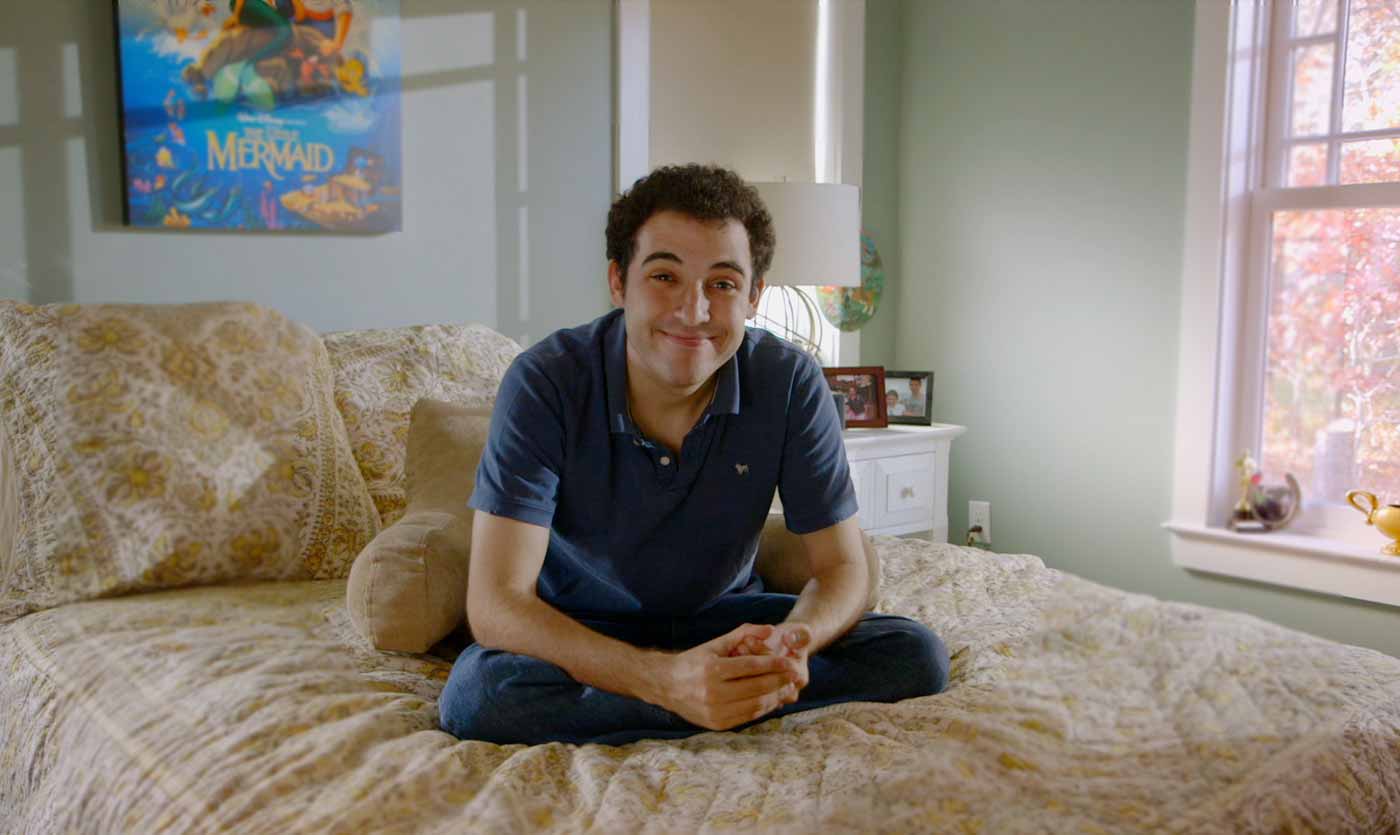 "Owen lives in his own head. He would ignore the camera and sound guys. He has no filter, he never wonders what other people think of him or how they feel, he's never acting. He wouldn't ever let me do retakes – I'd say, 'Owen I didn't get the shot of you walking through the door, can you do it again?' and he would say, 'Why? I already walked through it!" – RRW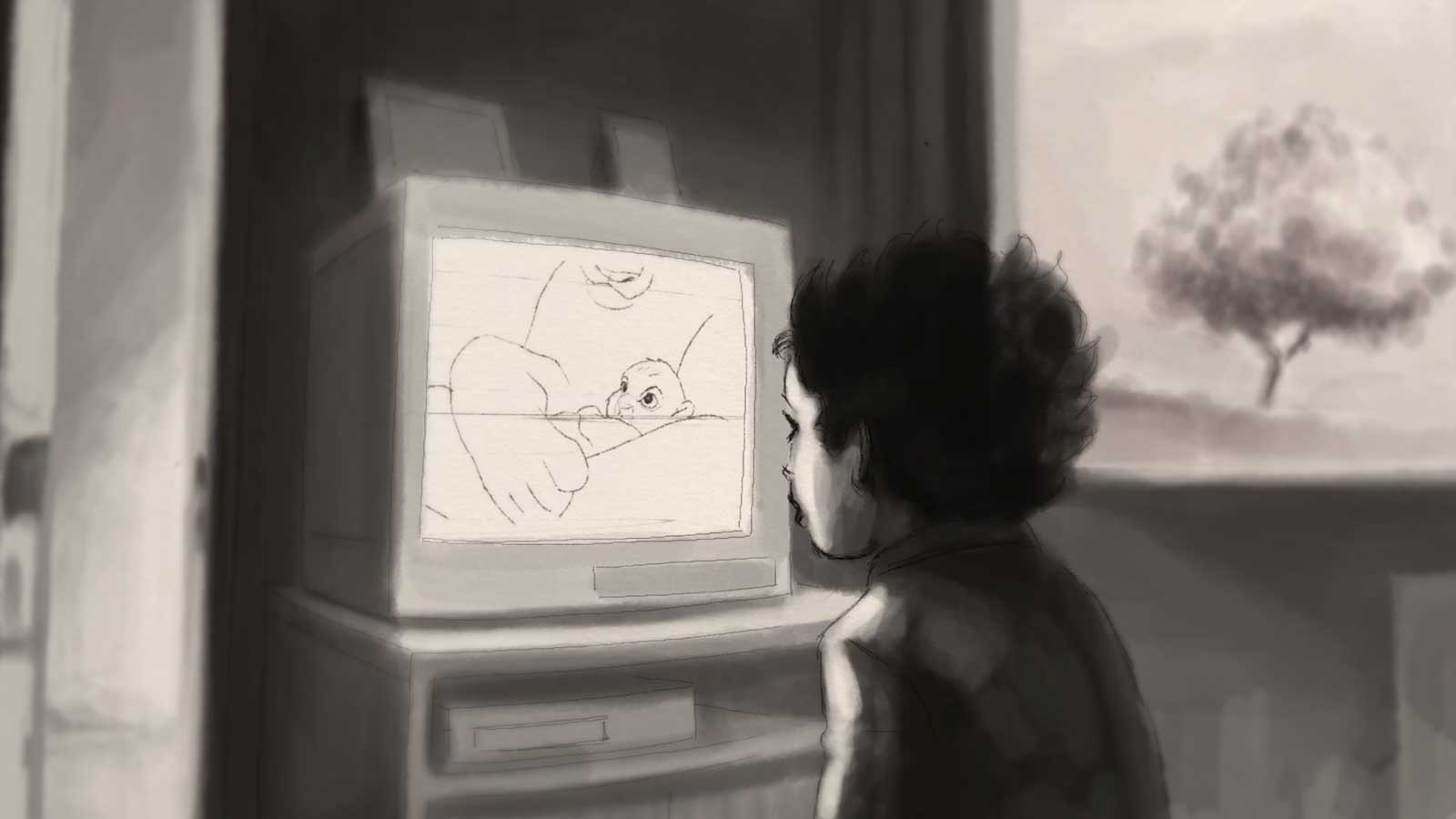 Life, Animated follows Owen Suskind as he graduates to adulthood and takes his first steps toward independence. The subject of his father Ron Suskind's New York Times bestseller, Owen was diagnosed with autism at the age of three, when he suddenly and inexplicably went silent – and for years after remained unable to connect with other people or to convey his thoughts, feelings or desires. Beautiful, original animations offer rich insights into Owen's fruitful dialogue with the Disney oeuvre as he imagines himself heroically facing adversity as a member in a tribe of sidekicks.
The animation is done by Mac Guff, which also worked on films such as Despicable Me and The Lorax. To secure the rights for the Disney clips and characters used in the film, Williams showed the unfinished product to the heads-of-department put together by Disney Productions president Sean Bailey. Roger refers to it as "the day I made the lawyers cry" after the end of the presentation. The Disney films selected for the doc were "100% Suskind".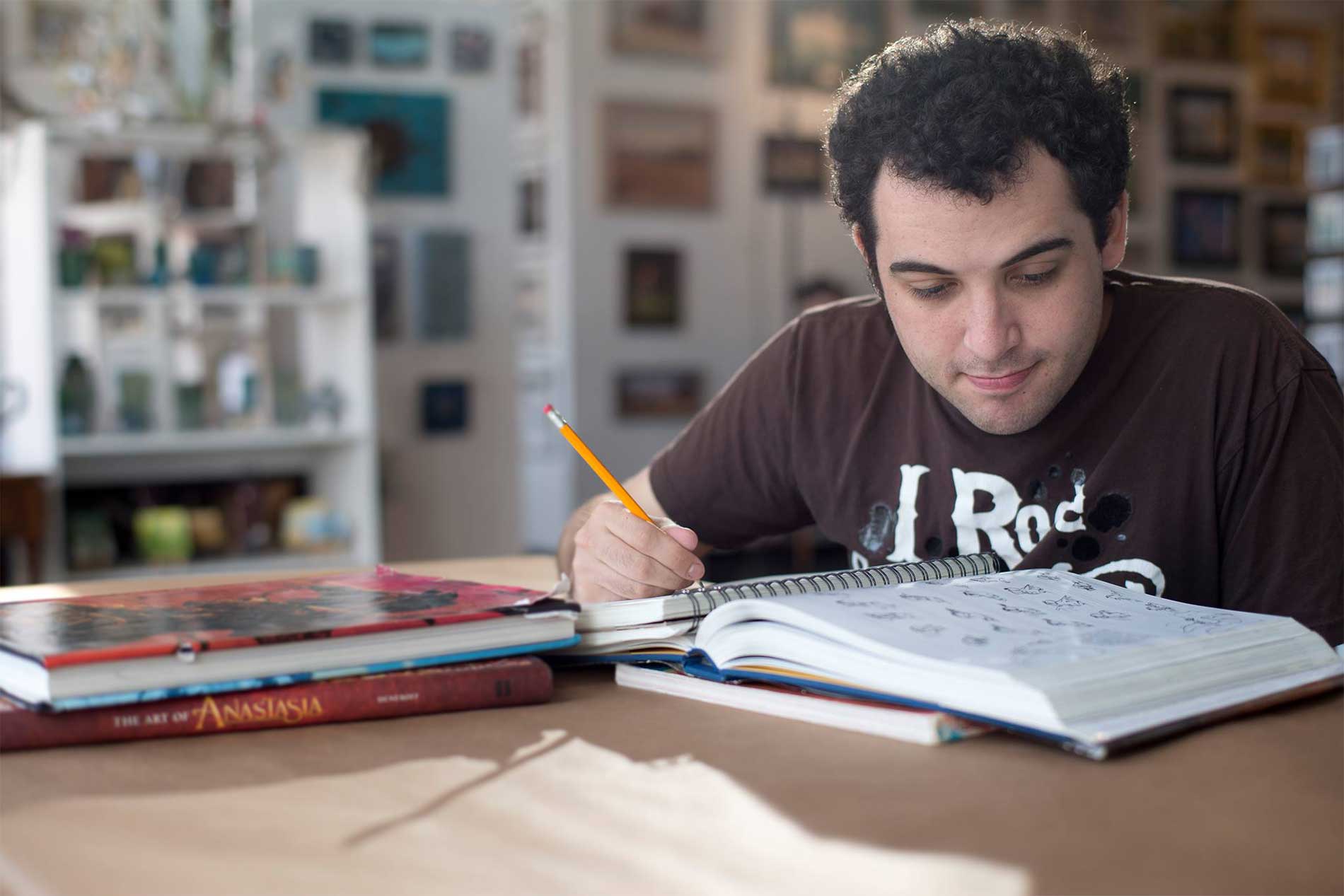 Life Animated premiered at Sundance 2016, where it won the Directing Award, and was nominated for an Academy Award® for Best Documentary Feature, and won three Emmys in 2018, including the award for Best Documentary.
LIFE ANIMATED
Directed & Produced by ROGER ROSS WILLIAMS
Produced by JULIE GOLDMAN
Edited By DAVID TEAGUE
Executive Producers MOLLY THOMPSON, ROBERT DEBITETTO, ROBERT SHARENOW
Cinematography by TOM BERGMANN
Co-Producers CAROLYN HEPBURN, CHRISTOPHER CLEMENTS
Original Music by DYLAN STARK, T. GRIFFIN
Score Produced by T. GRIFFIN
Executive Producer RON SUSKIND
Associate Producer LINDSAY RICHARDSON
Production Coordinator SEAN LYNESS
Original Animation MAC GUFF
Title Sequence and Graphics TROLLBÄCK + COMPANY

God Loves Uganda
Feature Documentary, 2013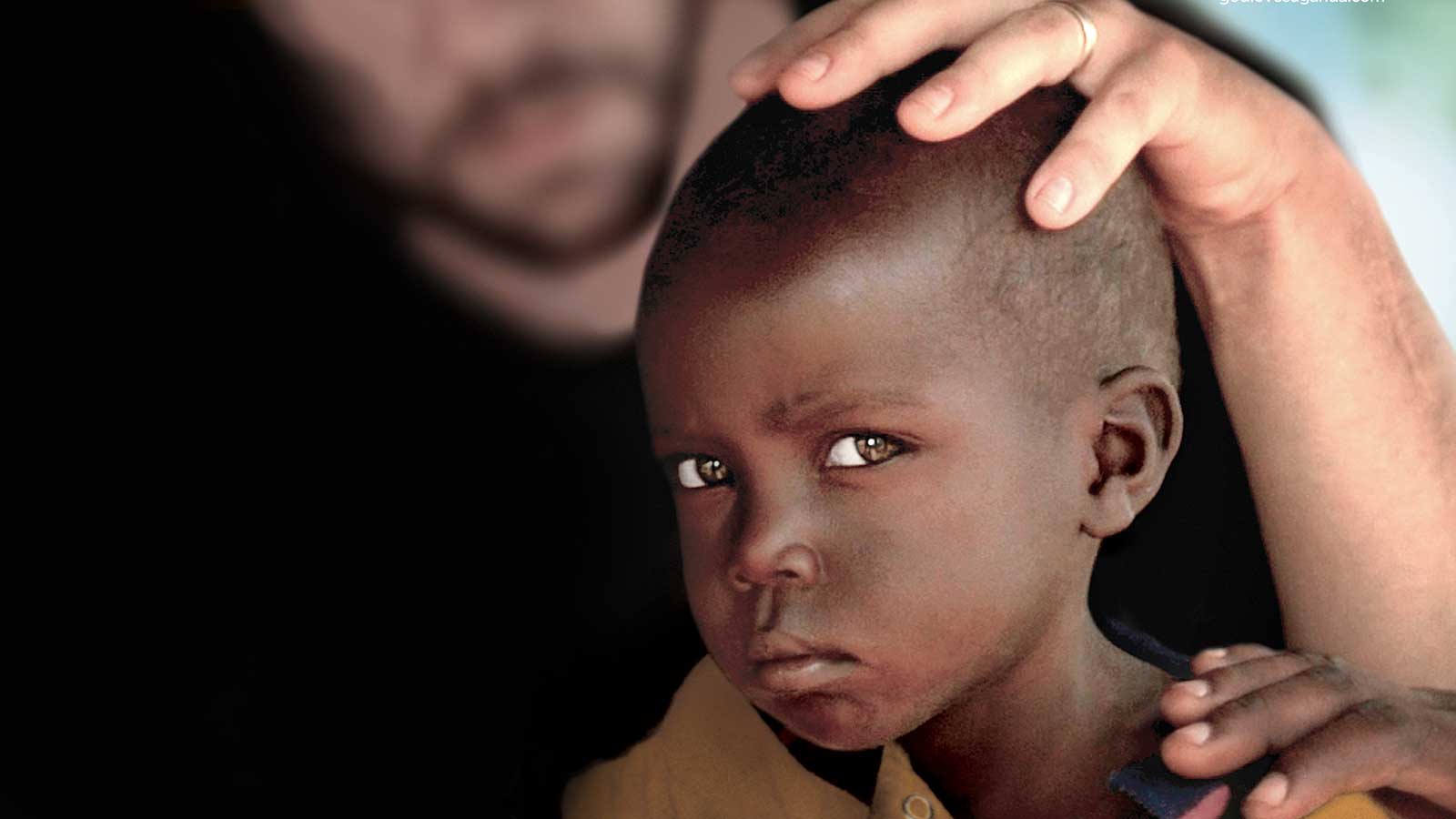 "Almost every evangelical I met –American or Ugandan– was polite, agreeable, even charming. Yet I knew that if the bill passed, there would be blood on the streets of Kampala." – RRW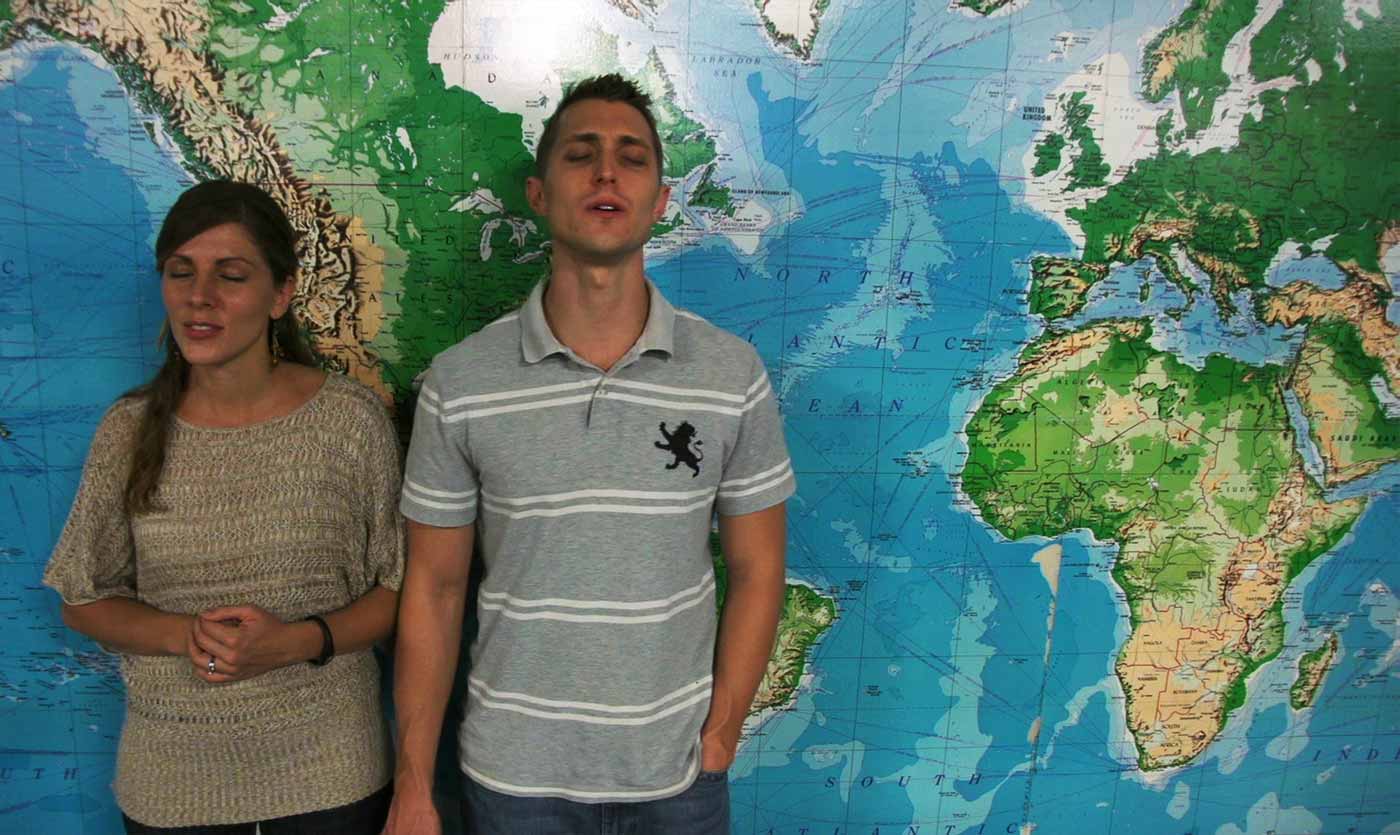 Roger Ross Williams' first feature-length documentary, God Loves Uganda, is a powerful exploration of the evangelical campaign to change African culture with values imported from America's Christian Right.
The film follows American and Ugandan religious leaders fighting "sexual immorality" and missionaries trying to convince Ugandans to follow Biblical law.
Using vérité, interviews, and hidden camera footage, God Loves Uganda allows American religious leaders and their young missionaries that make up the "front lines in a battle for billions of souls" to explain their positions in their own words. Shocking and enlightening, touching and horrifying, God Loves Uganda leaves you questioning just how closely this brand of Christianity resembles the one you think you know.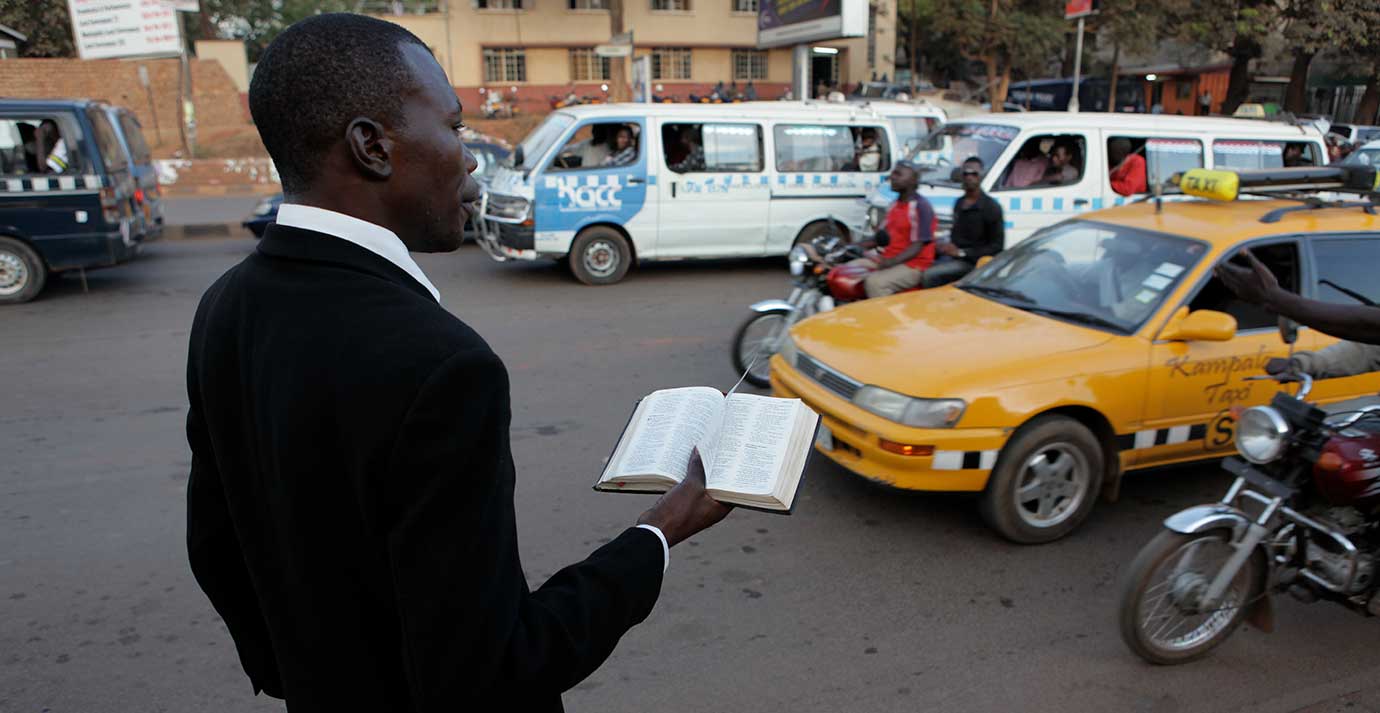 God Loves Uganda premiered at the Sundance Film Festival on January 18th 2013, was shortlisted for an Academy Award ®, and has screened at over 60 American and international film festivals, winning numerous awards.
GOD LOVES UGANDA
Directed and Produced by ROGER ROSS WILLIAMS
FORD FOUNDATION ITVS INDEPENDENT LENS present a FULL CREDIT PRODUCTIONS and MOTTO PICTURES production
Music by MARK DEGLI ANTONI
Cinematography by DEREK WIESEHAHN
Associate Producers PAIGE RUANE CASPER DE BOER
Line Producer CAROLYN HEPBURN
Edited by BENJAMIN GRAY, RICHARD HANKIN
Supervising Editor RICHARD HAKIN
Produced by JULIE GOLDMAN
Supported by: FORD FOUNDATION ITVS OPEN SOCIETY FOUNDATIONS SUNDANCE INSTITUTE DOCUMENTARY FILM PROGRAM CINEREACH TRIBECA FILM INSTITUTE BERTHA FOUNDATION THE FLEDGLING FUND GOOD PITCH
A VARIANCE FILMS Release

Music by Prudence
Documentary short, 2009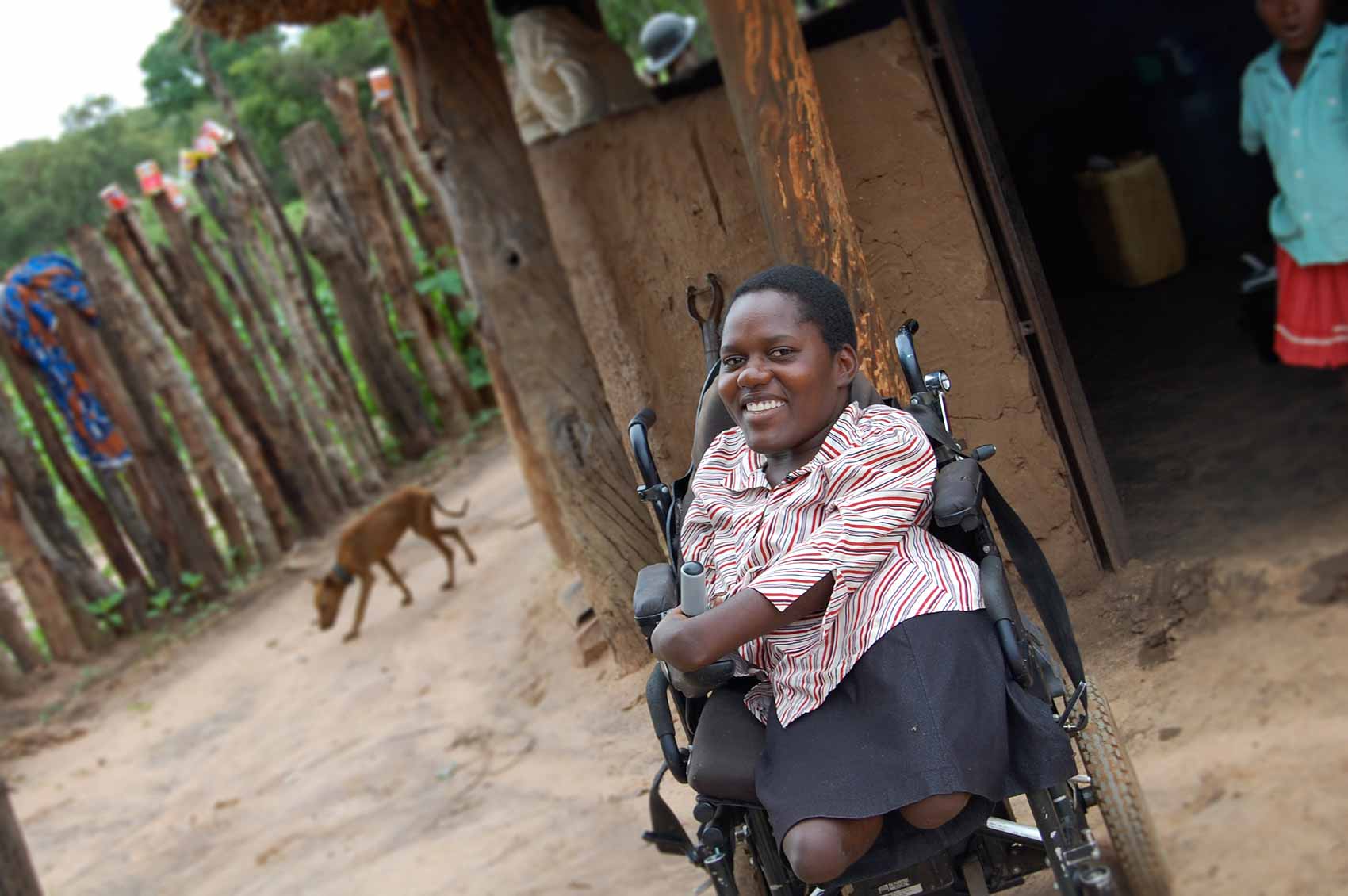 "As the film developed, so did the focus of the story. While I had originally set out to include other members of Prudence's band as main characters, as all filmmakers know, the story you set out to shoot isn't always the story you end up with. Prudence's story shone through in a way that was illuminating and enlightening." – RRW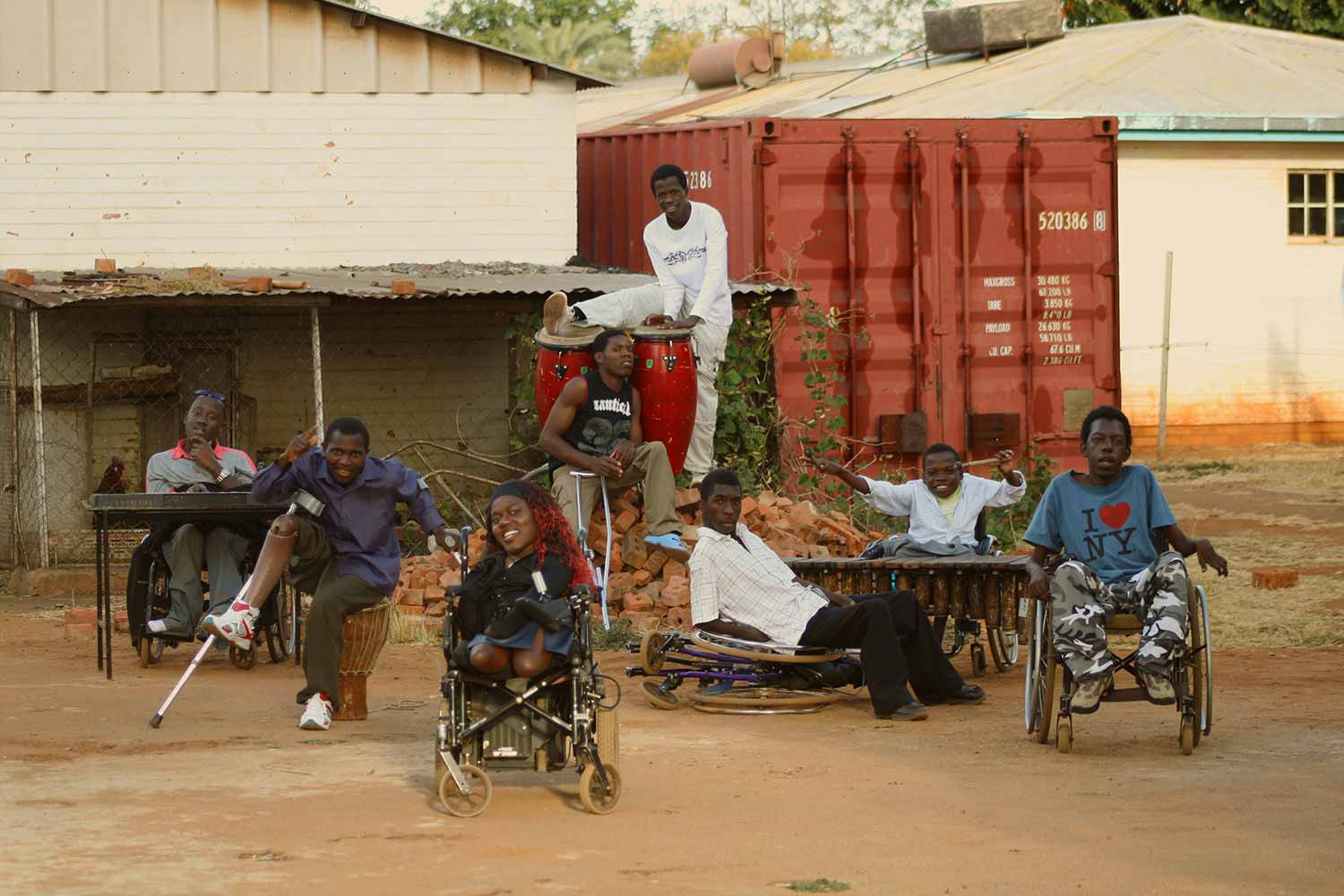 Roger Ross Williams wrote, produced and directed the 2010 Academy Award® short film winner, Music by Prudence.
Music by Prudence tells a self-empowering story of one young woman's struggle who, together with her band, overcomes seemingly insurmountable odds and, in her own voice, conveys to the world that "disability does not mean inability."
Zimbabwean singer-songwriter Prudence Mabhena was born severely disabled. The society she was born into considers disabilities to carry the taint of witchcraft. Because of this, many disabled children are abandoned. But Prudence and the seven young members of the band she has formed called Liyana, all disabled, have managed to overcome stereotypes and inspire the same people that once saw them as a curse.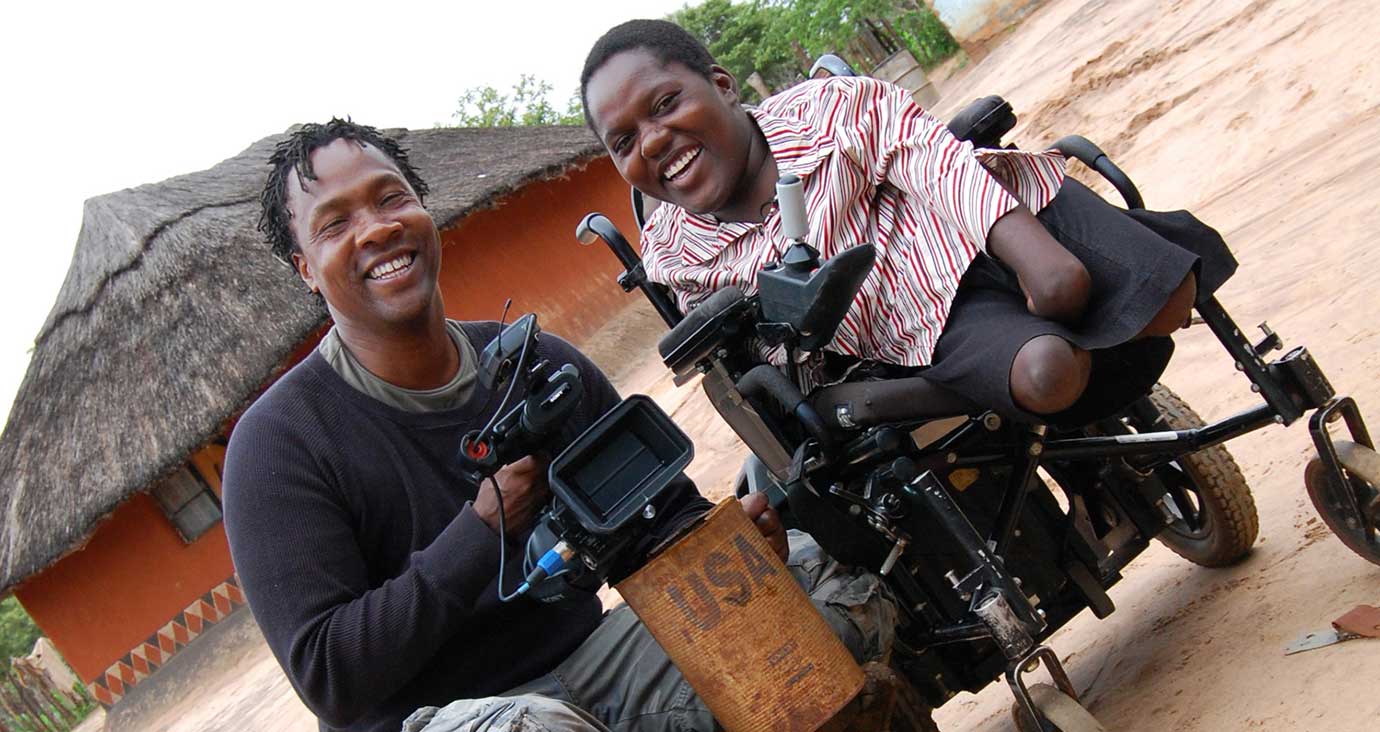 Music by Prudence won the 2010 Academy Award for Best Documentary (Short Subject) and numerous other awards.
MUSIC BY PRUDENCE
Directed, written and produced by ROGER ROSS WILLIAMS
produced by ELINOR BURKETT and PATRICK WRIGHT (co-producer)
Director of Photography: DEREK WIESEHAHN
Edited by GEETA GANDBHIR
Featuring PRUDENCE MABHENA, FARAI MABHANDE, ENERGY MABURUTSE, MARVELOUS MBULO, HONEST MUPATSI, TAPIWA NYENGERA, GOODWELL NZOU, VUSANI VUMA Distributed by HBO